2 Essential Bakery Supply Items To Run A Successful Business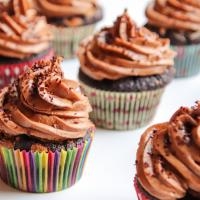 Bakeries, whether it's simple ones that make bread or fancy ones that specialize in multi-tier cakes, all require some basic equipment to keep the business functional. If you are a bakery owner, you most likely know that to be able to produce great products, you need to have a complete list of bakery supply items in your inventory to meet your daily targets. However, what is deemed essential might vary between each baker. Thus, to simplify things, here are some of the most important ones.
2 crucial bakery supply items.
Various Bakeware Items
Bakeware items typically vary, and while you can order them in sets, you can also have them customized for better quality and longevity. Some good examples are various sizes of baking pans, sheets, muffin tins, cupcakes pans, pie pans, and so on. So, basically, starting with at least two sizes of these items would do, but as your bakery grows, you will need more of them eventually. Also, keep in mind that there are different materials used by bakery supply manufacturers to make their products, which will lead to a significant difference in price and quality. This knowledge will aid you in making an informed decision as per your requirements.
Mixers and Other Miscellaneous Supplies
Irrespective of the specialty of your bakery, you will need at least one mixer. However, if you want to produce a variety of baked products, then you are going to need more than one type of mixer. Thus, make sure that you buy quality, commercial-grade equipment so that it can last long. In terms of other equipment, it would also be prudent to stack up on those bakery trays and racks, for they will help in efficient storage and transportation of the baked goods. For robust, lightweight and economical trays, it's best to opt for quality plastic products manufactured by D&V Plastics.
Ultimately, with the help of these bakery items and tools, you can practice an efficient supply chain and good hygiene as a business owner.
D&V Plastics has over 20 years of experience in manufacturing and providing the best-quality trays and racks across Ontario that are customized to our clients' needs. Contact us to learn more about our products and services.