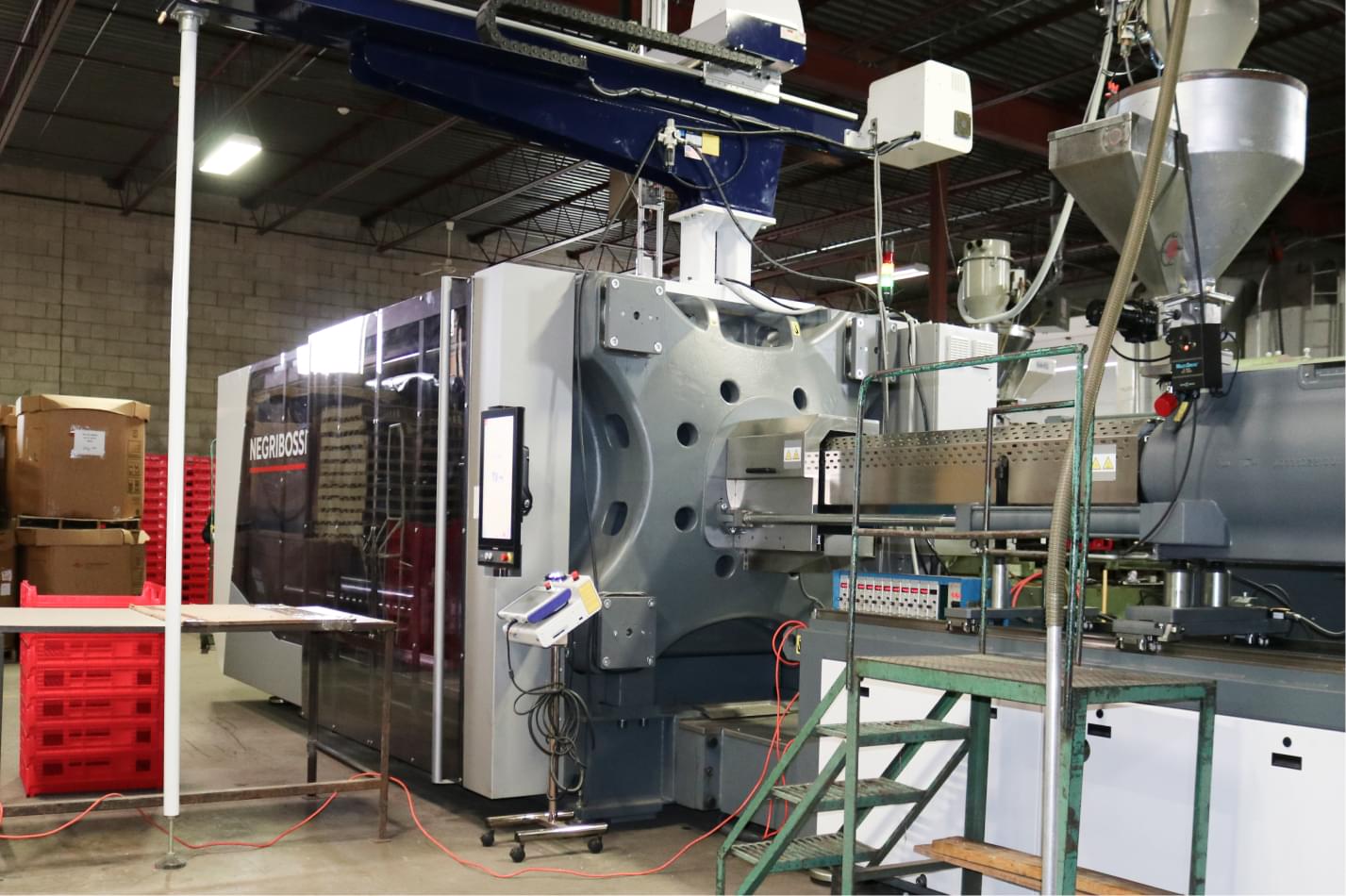 Facility & Machinery for Plastic Bread Crate Manufacturing
The durability and reliability of baking racks and trays are the cornerstones upon which bakeries rely. Here at D&V Plastics, we manufacture all our racks in-house at our 8,100 sq. ft. facility in Acton, Ontario. The staff here are experts in the plastics industry, with proven experience and training in designing and manufacturing quality plastic equipment for various applications. Most of the baking racks, bread crates and plastic crates we create are industrial-grade, as many of our clients in the past have run bakeries on a large scale. To ensure the highest quality in our manufactured racks and trays, we use a combination of trained staff and best-in-class equipment.
At D&V Plastics, we are constantly striving to improve our manufacturing capabilities. With the introduction of the new Negri Bossi Nova sT plastic injection moulding machinery, we can now produce any virtually possible plastic item. Just bring your vision, mould and material to us, and we will bring it to life! Be it a flower pot, a dusting tray or any other custom plastic item, we can manufacture it for you.
Some reasons our clients love us:
Custom trays in a variety of colors
Delivery on demand
Leaders in the bakery supply industry
Durable and reliable products to meet your business demands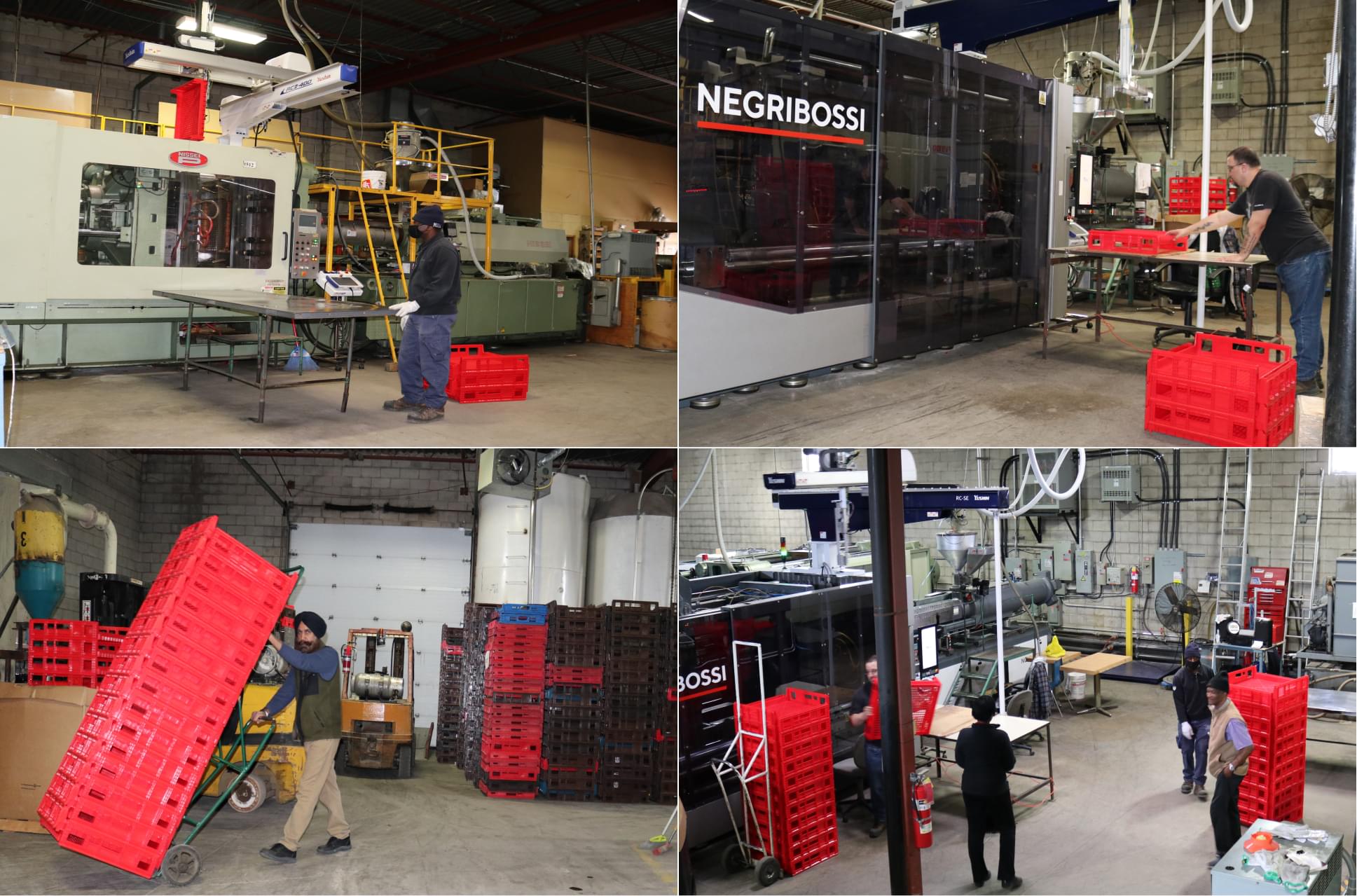 The Machinery
Our machinery is our pride and joy. We spared no expense when we purchased and installed two state-of-the-art Nissei FVX660 Hybrid Injection Molding machines. Each machine has a clamping pressure of 720 tons. Injection moulding improves the build quality of our baking racks, bread crates and plastic crates and makes them more durable overall. The strength of polypropylene means our racks can be stacked on top of each other. A single rack can carry up to 600 lbs on it.

This equipment and our commitment to your satisfaction are what sets us apart from other bakery supply companies. These innovative machines not only deliver sturdy results, but they do so at an incredibly fast pace, allowing us to meet large orders in a minimal amount of time. They allow us to produce up to 60 bakery racks and a good amount of plastic products like bread crates and plastic crates per hour in a variety of custom colours and specifications, as requested by our consistently growing and well-satisfied clientele.