2 Factors To Consider While Buying A Plastic Tray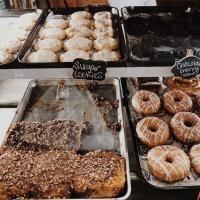 A plastic tray is used to store food and food products. It is an essential element for domestic and commercial food handling applications. Plastic trays are handy in the transportation of food products as they are compact and can be stacked with ease. Trays come in various sizes and shapes as per the requirement. They can also be custom-made to meet the purpose.
Plastic trays can be found everywhere from bakeries and restaurants to kitchens and offices. While there are many aspects to consider before buying a plastic tray, the quality and price of the trays are the two most important parameters.
2 Factors To Consider While Buying A Plastic Tray
Quality:
The use of a plastic tray varies from place to place. Some may use it for the purpose of microwaving and some for storage. In all cases, the quality of a plastic tray is very important. You should make sure the tray is strong and durable enough to handle your requirement. Check if the trays are made of high-density polypropylene materials. High-density polypropylene is a type of synthetic polymer that boasts commendable heat resistance and great insulation. At D & V Plastics Inc., we use top-grade polypropylene that also guarantees a stress-bearing capacity of up to 600lbs.
Price:
Plastic trays made out of high-density polypropylene materials come with many perks. However, the better the quality, more the price. One of the things that you should consider while settling on the ideal kind of plastic tray is its price. If your purpose is storage then there is no need for you to invest in heat-resistant trays. Similarly, if microwaving is your requirement then you can ease on the strength factor.
At D and V Plastics Inc., we manufacture all types of
plastic bakery trays
. Speak to our experts today to learn more about our range of products and services.