2 Underrated Facets That Can Boost Your Bakery Business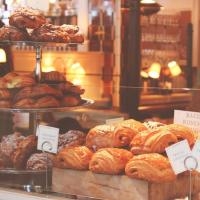 There are multiple aspects of establishing and running a successful bakery business. While the skill of the baker and the quality of the ingredients are paramount, having a state-of-the-art bakery supply is equally important in keeping the business running smoothly and efficiently. This is fundamental because the more efficient your daily bakery operations are, the more time you can focus on growing your business and perfecting recipes. Furthermore, apart from the regular bakery supply, there are a few more factors that one might ignore at the outset, but which help in catapulting your operation to the next level. Here are two such important facets that you must also focus on.
Underrated aspects of running a bakery.
Efficient Shelving For Optimal Organization

One thing that distinguishes baking from other types of business is that it requires a lot of supplies to be always ready. Even if you have the highest quality bakery supply in the form of bowls, mixers, scales, and other baking tools and equipment, without the right storage system, your daily baking process would be a mess. So, if you want to have a smooth experience from a logistical standpoint, then make sure that you have adequate shelves in your bakery so that every item is easily accessible. With the help of all these shelves, you can efficiently organize all your products without compromising too much on space.

Attractive Display Cases

Having a great bakery supply and shelves is just one aspect of the job. The other important one is how you present the baked goods, as aesthetics are equally important in this business to draw in customers. To achieve this, you will also require a quality bakery case or cases where you can showcase your delectable and mouth-watering baked goodies. Just take note of what you are selling most frequently so that you can procure the right bakery case, ensuring your products are fresh and pleasing to the eye. To complement these cases, you should also have robust, lightweight bakery trays where you can place all your baked specialities and products of the day.


From quality bakery trays to baking racks, you can find them all under one roof at D&V Plastic Inc. Made using a state-of-the-art injection moulding machine, our products can also be customized to suit your particular business needs. To know more about our prices and products, contact us today.