3 Baking Techniques That Everyone Should Know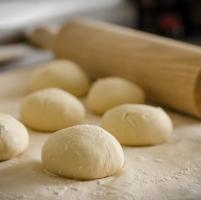 Bakers are not only passionate about sweets and food, they are also passionate about the process, which should be viewed as an artform considering the meticulous technique and unique creativity needed. Even something as simple as cooling cookies on baking racks has a science behind it and helps yield perfection in the baked goods we so love to enjoy. Whether you're a beginner or pro, there are three baking techniques that should be mastered in the art of baking, to help propel your products to the next level.

Here are three tips and techniques every pro baker knows:
Shaping cookies
While every bakery has their own signature shapes they prefer, we all know that customers like having a diverse array of cutely-shaped goods to choose from. Some useful tips to keep in mind for various types of cookie shapes include refrigerating dough before dropping it to make sure it is form and not too soft and sticky, or using an ice scream scoop to shape cookies. In addition, keep your hands cold while shaping dough as too much heat can cause the dough to melt.

Cooling cookies
After baking the cookies, they need to be cooled sufficiently before being packed and displayed. Packing or wrapping warm cookies may result in sogginess due to the steam generated. If you want a chewier bite to your cookies, you can leave them on baking sheets for about five minutes first after taking them out of the oven. This is to let them firm up prior to transferring them to baking racks for a complete cool down.

Storing cookies
You should have completely cooled your cookies in baking racks before storing them, or you may risk your cookies softening up and sticking to one another. For home bakers, you can opt for airtight containers such as cookie jars, snap-top plastic boxes, or tight plastic bags to store your cookies at room temperature. For cookies with plenty of dairy or fruits, keep them well-wrapped in an airtight container and refrigerate them or freeze – they can keep up to 3 months.

For all the best baking equipment including baking racks, trays, and more, look no further than D & V Plastics!