3 Essential Ontario Bakery Supply Items Businesses Should Always Have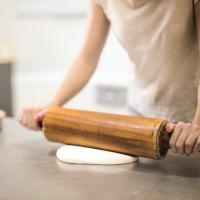 It's easy to find the best Ontario bakery supply from reliable suppliers, such as D&V Plastics. Bakery supplies aren't only the ingredients you buy to make your innovative and unique cakes, pastries, and bread. Truthfully, it's everything you'll need to ensure well-rounded daily operations.
If you're a baking business on a budget and about to start up, here are a few things you'll need to make sure your business is equipped for success.
All The Ingredients They Need
Salt and sugar are staples in any kitchen, and this makes no exception in a bakery. Other key ingredients would include leavening agents like baking soda and baking powder. The best way to know which ingredients you'll constantly need is to review recipes of your best-selling products. Stock up ingredients for those high-demand orders from your trusted Ontario bakery supply to make sure you'll never run out of ingredients when you need them.
High-Quality Baking Trays
Fondants, bread, and the full confectionery dish body require dependable baking trays with stable foundations and exceptional capacity to withstand high-heat and low-heat operations. Finding an excellent Ontario bakery supply for custom plastic trays, such as D&V Plastics, always helps build those key components of your bakery.
Well-Maintained Ovens, Tables, and Appliances
When your ovens or appliances break down unexpectedly, working with a trusted supplier is critical to replacing these items immediately. A malfunctioning oven, appliance, tool, and table are the worst problems you can have, especially during any busy periods. Keep your logistics consistent by working with a supplier that can provide technical maintenance and immediate replacements when you need them.
Get The Best Trays From Dependable Suppliers
If you're looking to kick start your bakery business, or have been in the industry for a while and need to renew your supply, D&V Plastics is an industry leader when it comes to customizations and versatility. Contact us at D&V Plastics today for the best supplies for your business!