3 Innovative Ways To Master Baking Cakes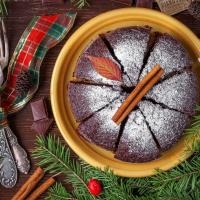 Irrespective of your status as a leisurely cake maker or an amateur baker who is looking to establish your business, it is important to know that when it comes to baking cakes, there are no shortcuts. To achieve the best result and quality, various factors have to be attended to, such as procuring the right plastic baking tray to using customized ingredients for your base and frosting. Keeping this idea in mind, it's crucial for new bakers to know some helpful tips and tricks to perfect the science of baking. To elaborate further, here are 3 great ways to get inventive with cakes without overcomplicating things.
3 tips to bake good cakes
Bake A Cake With Self-Rising Flour
This is ideal if you don't want to use a lot of ingredients or if you want to opt out of using generic cake mixes. Self-rising flour is a great way to achieve delicious cakes as well as tender baked goodies such as biscuits and muffins. To get it right, use a soft, low-protein flour that has a dash of baking powder and salt already added to it.
Add A Soak To Dry Cakes
This tip works great because of two reasons. Firstly, it resolves the issue of having a cake that is too dry after leaving the oven, as brushing cakes with a soaking syrup or cake syrup can help add moisture to the cake. Plus, you can also use the syrup to add another interesting layer of flavour to your cakes such as infusing them with coffee, lemon, or vanilla. Hence it can improve quality and also help boost your creativity in the kitchen.

Create A Unique Topping
While frosting and pastry bags can add a lot of aesthetic quality to a cake, there are other ways to achieve a pretty finish. For instance, you can use a cinnamon sugar-dusted layer of beautiful meringue, finished with a garnish of toasted almonds. Or you can simply make baked meringue as the topping. Ultimately, the idea here is to get creative with your topping without straying too far from the theme of the cake. Although it requires a bit of trial and error, it is bound to give excellent dividends in the long run, especially if you are running a commercial bakery.

From quality baking trays to baking racks, you can find them all under one roof at D&V Plastic Inc. Made using a state-of-the-art injection moulding machine, our products can also be customized for your particular business. To know more about our prices and products, contact us today.