3 Proven Ways That Can Make Your Bakery Business Grow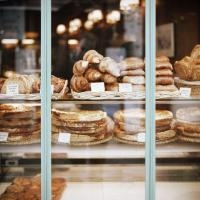 In recent years, the industry of bakeries has been evolving. It is moving away from offering traditional mass-produced bakery products and is heading toward niche offerings, such as high-quality artisanal products and healthier baked goods. For a small bakery, this can sound promising. This approach provides a wide range of areas where bakers can grow and take advantage of industry trends. In fact, some Canada bakery supply companies are also responding to these growing trends. You can bring in more sales by considering any of the following methods to grow your bakery.
D & V Plastics Inc. is a leading provider in the space of Canada bakery supply, and our team is devoted to meeting your needs with our reliable products.
Offering smaller or bite-sized baked products
Just like in the case of restaurants, non-standard portion sizes of food can better motivate customers to purchase items. Additionally, many consumers of baked goods express their desire and interest in mini size or individual portions. One reason for this is that more chances are given to try more goods at the same time. Thus, bite-sized desserts are a must-have for bakeries.
Providing baked goods packed with high-protein
Several Canadians are interested in consuming foods that keep them feeling full throughout longer lengths of time. Protein-rich baked products are perfect to match this intention. If your Canada bakery supply does not allow you to specialize in this offering yet, one option is baking a few of these items to complement your regular best-selling varieties.
Sourcing your ingredients locally
In addition to high-protein foods, organic or 100% natural products are also sought after. Along with this is the trend that local ingredients are becoming much more important to consumers. Within consumer surveys, the majority express that they prefer to choose local products whenever possible. Therefore, sourcing your supplies and ingredients locally can help attract more customers and take your bakery to the next level.