3 Qualities Of Good Bakery Trays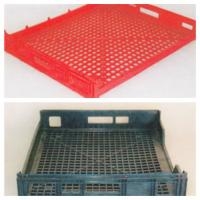 Baking is a skill that demands attention to detail. Without the right skill, patience, and experience, it is impossible to bake delicious items. While all the aforementioned qualities are important, having access to the best baking equipment is equally critical for a bakery business to be successful.
Also known as baking sheets or sheet pans,
bakery trays
are one of the most important equipment bakers should have. They are used for everything from placing the items inside the oven, transporting baked items, and even displaying baked delights at your bakery. Choosing good quality trays is essential.
Here are qualities to look for in bakery trays.

Uniform heating
The tray that you choose for your bakery should offer uniform heating. Going for plastic trays manufactured by trusted brands is highly recommended. Plastic trays are made of high-density polypropylene that offers uniform heating. Such trays also tend to cool down faster, making it easy to transport them from the oven to the display case.

Strength
The trays you choose for your bakery should have strength. They should be able to carry the weight of your bakery items without bending or breaking, The better the strength of the tray, the more durable it will be. You do not want to invest in trays only to find out that they need replacing after a few weeks of use.

Non-stick
If you own a bakery, you know the importance of non-stick equipment. The last thing you want is all your hard work to go to waste because of your baked goods sticking to the bakery tray. Non-stick is a quality to look for while sourcing trays.

You can rely on D&V Plastics for the best-quality
plastic trays
. Our bakery trays are strong and can be stacked on each other. We also offer customized trays with business stamps to help your bakery stand apart. Get in touch with us today to learn about everything we can do for you.