3 Reasons Why You Should Have a Go-To Bakery Supplier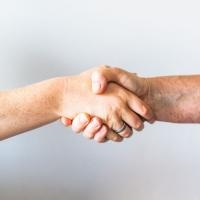 If you own or manage a bakery business or bakery operation, there are certain tools and equipment you should never run short on. Whether it's baking racks, plastic trays, or bakeware equipment, you'll want to ensure your bakery supply products are able to endure regular wear and tear. In the event however, that your bakery supply products are due for replacement - it is advisable to seek the services of a reputable bakery supplier to outfit your operations with high-quality products meant to stand the test of time.
Whether it's in the quick manufacture of quality baking tools and products, flexibility in customization, or simply ease in accessibility. It's clear that working with a reputable bakery supplier can offer a myriad of advantages. Read on to learn 3 reasons why you should work with a bakery supplier.
Ease in Accessibility
If you're looking for quality plastic trays, baking racks, or other bakery supplies in a hurry, it helps to have a go-to bakery supply to meet your equipment and supply needs. Having already developed a working relationship with a credible bakery supplier will allow you to rely on them when you need them the most. They will be able to meet your bakery supply needs effectively. This can mitigate any downtime, and get you back to conducting regular bakery operations quickly.
Flexibility in Customization
When searching for a reputable bakery supplier to develop a long-term working relationship with, try to find one that allows for flexibility in customization. Purchasing bakery supplies that fall seamlessly into your brand colours can add a uniqueness to your bakery operation. When you require additional bakery supplies and equipment down the line, your go-to bakery supplier will have an understanding of what your brand is and how to best represent it in the manufacture of their products.
Reliability in Quality
Finally, one of the largest benefits of developing a working relationship with a bakery supplier is reliability in quality. Forget having to worry about the quality of products when first searching for a supplier. Your go-to supplier should be able to maintain quality when it comes to the production of their plastic trays, bakery racks, and other bakery supply products. That way, you can focus on ensuring quality baked goods for your clients.