3 Things to Watch Out for When You Buy Plastic Baking Trays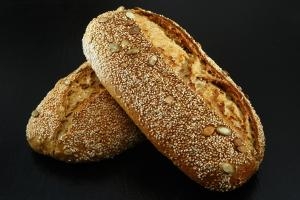 If you own a bakery, one of the most important things you have in your business is high-quality and durable plastic baking trays. These trays are available in different types, sizes, and shapes. Picking the right one is crucial to ensure better and more efficient daily operations. Since they are among the most vital equipment to your business, you have to choose the right trays before making a purchase.
Here is a guide to help you do just that. To buy the right type of plastic baking trays for your bakery business, there are some factors to consider. To make this task easier for you, here are the significant factors you have to think about when purchasing the baking trays.
Right Type of Material
The first important factor to consider is the material of the tray. You have to pick the right material to make sure that the trays are durable enough to handle the day-to-day operations of your business. Finding the right material will also make sure that they last for a long time. This allows you to maximise the value of the tray.
Proper Specification
Proper tray specification is the next factor you have to consider. You have to make sure to identify the right size and shape of the plastic baking tray you will purchase. That way you can make sure that every tray will function as expected and can handle all the baked goods you are going to produce on a daily basis.
Cost of the Equipment
When investing in equipment like these plastic baking trays, you have to budget for it. Identifying the cost of these trays will help you stick to this budget and avoid overspending even when tempted to. Your goal as a business owner is to save money. Knowing your costs and budget can benefit you greatly in the end.
If you consider these factors, you will be able to get the best baking trays. Trays that will help your business operate smoothly.
Thinking like this will also set you the right path to being more budget-conscious and getting the best value for money out of all your purchases.