3 Tips for Cleaning Your Baking Trays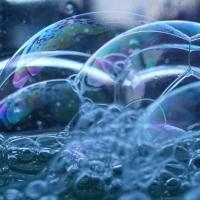 While the saying goes, "a blackened oven tray is a sign of a good cook" – offers merit for the home-baker, the same does not bode true for industrial-scale bakery options. Having clean baking racks and trays serves to promote the efficiency of daily baking operations, so you can stay focused on quality and quantity. But if you're realizing now that your bakery trays and racks aren't as clean as they could be – no problem!
As premium bakery supply manufacturers of plastic trays and baking racks, D & V Plastics is here to offer 3 tips on how to best maintain and clean your baking supplies.
1. Proper Surface Preparation
The largest tip to ensuring your baking racks and trays stay clean is proactive surface preparation before putting them in the dishwasher. One of the biggest mistakes when it comes to cleaning your oven racks is to assume that the dishwasher will do all the work. Scrubbing away caked on grease, and unsticking food particles will result in a more spotless clean when placed in the dishwasher.
2. A Good Soak
If there's quite a bit still caked on to your racks and trays, it might be worth just soaking them in a warm, soapy solution for a couple hours. The water will make the caked on burnt food particles easier to scrub off before you put them in the dishwasher. It is essential that the baking trays are fully submerged in the warm water solution, to ensure all burnt-on food particles are loosened up before taking the trays out and scrubbing off what bits are still stuck on.
3. Investing in Quality
Our final word of advice for ensuring clean baking trays and racks is to invest in quality products. D & V Plastics offers non-stick, durable plastic trays suitable for industrial baking operations. Forget having to worry about caked on burnt food particles that conventional metal trays tend to attract. Say no to rust, stickiness, and yes to increased flexibility in tray customization. For all your baking tray and rack needs, call D & V Plastics today!