3 Tips for Selecting the Best Plastic Trays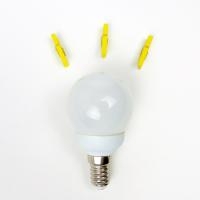 Managing a large-scale bakery operation can prove to be difficult at times – managing staff, equipment, and inventory can be a cumbersome task. Knowing where to start when it comes to buying reliable bakery supplies like plastic trays can set your business up for success. That's why D and V Plastics offers quality bakery supply products that can effectively sharpen your everyday business operations.
To assist you in the plastic tray selection process, we've compiled 3 tips to help you choose the best trays possible.
Material Composition Considerations
When selecting an optimal tray product, you'll want to ensure it is fully capable of withstanding the demand of everyday wear and tear. The type of plastic used to manufacture the tray product will indicate its long-term durability.
D & V Plastics use hardened silicone to manufacture temperature resistant plastic trays for bakery operations across the city. Our trays are known for their durability and resilience within bakery environments.
Variety in Size Options
Another factor to consider when selecting a tray product for industrial use availability in size. Depending on the specificity of your business's baking needs, you may need a specific size or even a wide range of sizes to conduct everyday bakery operations. D & V Plastics is fully capable of assessing what your bakery needs are and what size trays are well-suited to meeting those needs.
Flexibility
Flexibility in customization is another consideration factor when it comes to selecting a tray product. Luckily, D & V Plastics allows for a great deal of flexibility when it comes to customization of our tray products. Whether it's choosing what distinct colour across all products, or stamping your business name on the tray product – know that we are fully capable of staying consistent with regard to your company's branding when it comes to manufacturing our tray products.