3 Trustworthy Characteristics of the Most Reliable Manufacturers of Bakery Trays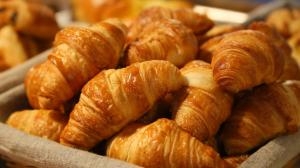 Bakery trays are essential in every bakeshop. It's impossible to run a bakeshop without encountering stacks of baking tray cooling and preparing goods for the next process. In saying that, any successful bakeshop owner will tell you that exceptional bakery equipment is necessary in order to thrive and be productive in the market.
What types of characteristics should you look out for?
Decades-Spanning Experience
Manufacturers with more than ten years of experience in the industry have products and outputs that you can trust. Having decades working in partnership with different bakeries and other goods producers in Ontario shows the manufacturers' adaptability and genuine cause to help. Experience is an excellent teacher of adaptability and knowledge application, even for manufacturers of bakery trays.
Exceptional Facilities and Machinery
Bakery trays that can last for decades are the dedication of trustworthy and top-shelf manufacturers. For example, D&V Plastics has an 8,100 square-feet facility in Ontario dedicated to manufacturing high-quality baking trays 24 hours a day and seven days a week.
Furthermore, they only use top-of-the-line equipment, such as the Nissei FVX660 Hybrid Injection Molding Machines that allow them to produce the best quality products for bakers nationwide.
Dedicated to High-Quality Product Manufacturing
Lastly, you can only consider a manufacturer genuinely trustworthy if they put your needs first. Every bakery needs equipment that can last for decades and have no deformation, unwanted scents, and problematic performance before it reaches its expected end of life. When you work with D&V Plastics, we guarantee the best, customisable, and top-quality trays for all your baking needs.
You Won't Need to Look Far To Find The Best Manufacturers
When you work with us at D&V Plastics, you're working with a manufacturer that has more than 20 years of experience in the industry. Contact us today to learn more about everything that we can achieve with you!