4 Benefits Of Working With A Bakery Supply Manufacturer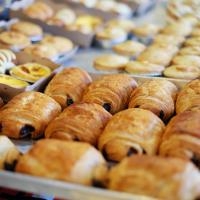 With a quick search engine query, you can find hundreds of bakery suppliers on eCommerce listings. However, finding a supplier like this might be counterproductive, as you only have customer reviews for performance evaluation. To avoid this gamble, it's best to strike a partnership with a dependable bakery supply manufacturer.
Here are four advantages of collaborating with a professional bakery supply company.
Discounted Prices
Buying wholesale is a guaranteed, zero-risk transaction when working with a reliable supplier. The major advantage of ordering in bulk is huge discounts, which allow you to save significantly on batch orders. Moreover, if you have a fixed budget, then you can further reduce your spending if you buy wholesale. However, make sure that you purchase high-quality equipment from a trustworthy manufacturer.
Guaranteed Batch Quality
Bakery suppliers manufacture products by batch, ensuring product consistency with every single purchase. A great example is the high-quality pieces of equipment manufactured by D&V Plastics, a bakery supply firm based in Toronto. Thus, dependable manufacturers are quick to address any issues in a particular batch, ensuring prime quality.
Productive Long-Term Partnerships
Buyer and supplier relationships blossom due to consistent sales activity. Plus, it enhances the supplier's products thanks to valuable feedback from the client. Furthermore, buying wholesale allows suppliers to adapt and challenge their systems, making them more efficient in the long run, which is an added benefit to the buyer.
Special Perks
Lastly, innovative suppliers can give you firsthand knowledge about their latest product designs. In fact, they might even let you test their prototype products because they trust your feedback, and these products might become the next market trend. Therefore, frequent wholesale purchases grant special perks and benefits to client businesses.
You can always count on us at D&V Plastics to provide you with the best bakery supplies ranging from bakery trays to
baking racks
. Visit our website to learn more about our products and services, or contact us today to get a quote.