4 Characteristics of Dependable Plastic Baking Tray Manufacturers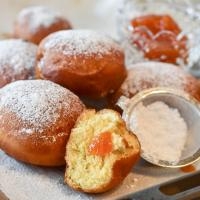 When you need new plastic baking trays after your old set has worn out, it's easy to find manufacturers with a single search engine query. However, it can be time-consuming to find dependable manufacturers who make high-quality equipment on short notice. If you are on the lookout for such a reliable manufacturing vendor, then these 4 traits might help shorten your search.

Here are 4 traits of a quality plastic baking tray manufacturer
Advanced Manufacturing Methods
When searching for manufacturers, look for firms that use advanced, state-of-the-art manufacturing practices that are capable of yielding top-quality plastic trays. The products created using such technology will be superior in strength and heat resistance. Thus, the products will vouch for the quality of the manufacturing facility.
Highly Adaptable
Reliable plastic baking trays and supplies manufacturers, such as D&V Plastics, listen closely to their customers' needs. As a result, they can offer an enormous batch to guarantee that their new set will perform better than their previous batch and is tailored to suit the needs of a particular bakery. In fact, they can even make design modifications to aid their clients in the cooling process.
Top-Notch Facilities
Many reputable bakery supply manufacturers have a 24-hour automated and fully functional facility. Investing in this infrastructure allows them to meet all possible deadlines and deliver orders on very short notice without any difficulties. As the bakery business can be quite demanding and time-bound, this quick turnaround time acts as a major plus for these manufacturers.
Delivers Only The Best Solutions
Lastly, a dependable manufacturer always looks out for its customers. Not only can they customize your bakery trays, baking racks and other equipment for your particular business, but they also stay ahead of the curve by providing the best, cutting-edge materials, designs and technology to their client base. Hence, you can always trust them to deliver the best results and solutions.

If you are yet to find a dependable manufacturer, you can always use D&V Plastics and its top-notch team of manufacturers to help you. Contact us today to learn more about our products and services.