4 Critical Characteristics of High-Quality Plastic Trays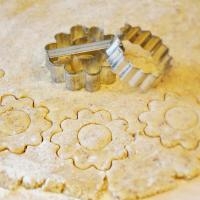 High-quality plastic trays enable bakers to let their newly-baked goods cool off until necessary. Furthermore, it acts as a display and inventory counter for keeping track of everything. In this light, weak plastic trays will affect your bakery's performance and precision, which is why it is vital to source equipment only from trusted manufacturers.
Here are four traits of dependable plastic tray brands to use.
Heat Proof
Recyclable plastic trays often have a "Number 5" symbol underneath as part of their label. Polypropylene, which manufacturers of food packaging plastics use, is lightweight, heat resistant, and sturdy. However, it requires high-quality manufacturing to ensure its heatproof qualities and stability under heavy duress, which is the usual situation in most bakeries.
Cleaning Helps You Remove Their Undesirable Smell
If you have a low-quality plastic tray, there's no easy way to remove the annoying food smell that lingers no matter how much you wash it. However, finding a manufacturer that makes their trays with scentless features will solve your problem. These kinds of trays are a worthwhile investment, especially if you care about product sanitation.
They Boost Your Work Efficiency
You expect your trays to take your baking procedures to the next level. However, if you have been using a set of trays for quite some time, you may want to think about replacing them soon. It is much easier to manage a new tray's performance than to try and keep old trays working beyond their capabilities.
Reputable Manufacturers Made Them
If you work with D&V Plastics, they can guarantee only the best trays for all your baking needs. These manufacturers can give you accurate lifespan estimates guaranteed to help you save up and make the investment on your next tray batch.
Find the Best Replacement Trays Here
D&V Plastics has provided countless local bakeries the best plastic-based trays for all their needs. We make them lightweight, durable, and dependable. Contact us today to learn more about our services.