4 Essential Bakery Supplies For Cake Decoration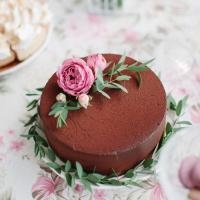 Presentation is as important as food preparation for a baker. Delicious food items have to be presented appealingly to satisfy a customer and make them want to revisit your bakery. However, it is not easy as it sounds, especially if it is a cake. One of the major issues faced by bakers is going overboard with the presentation.
A cake in itself is quite aesthetic, hence a baker must make sure they don't overdo the decoration. Consider a few factors like the customer's age, preferences, colour scheme, etc. before decorating the cake. Above all, make sure you have the right set of
bakery supplies
for cake decoration.
4 Essential Bakery Supplies For Cake Decoration
Cake boards:
Cake boards provide a firm and stable base for decorating your cake. They come in various sizes to fit different cakes and can be covered with fondant or wrapping paper to match your cake's design.
Cake turntables:
These are invaluable for helping you to evenly frost and decorate your cake. They rotate smoothly, making it easy to get an even coverage of icing or fondant.
Icing bags and tips:
Bakery supplies like icing bags and tips are necessary for creating delicate piping designs on your cake. Icing bags can be made from disposable plastic or reusable fabric, and come in various sizes depending on the size of the nozzle you are using.
Decorating tools:
A good selection of decorating tools is essential for creating various effects on your cake. These might include pastry bags, piping tips, spatulas, knives, and stamps.
With these key bakery supplies, you'll be well on your way to decorating beautiful cakes. D and V is a trusted brand when it comes to bakery supplies in Canada. We offer highly durable
plastic trays
and other essential supplies needed for your bakery business. Speak to us today to learn more!