4 Essential Baking Tools For Every Home Baker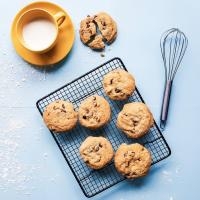 Baking is one of the most followed hobbies around the world. However, the art of baking is not everyone's cup of tea. A talented baker is a result of experience, patience and skillset. The availability of the internet has made learning easy for home bakers. They no longer need to work at a bakery or under an experienced baker for years.
With the right kind of setting, home bakers can convert their kitchen into a bakery. However, bakers must also ensure they have the right type of equipment like a microwave oven,
baking racks
and cutlery, etc. Let us check out a few apparatus that is a must for home bakers.
4 Essential Baking Tools For Every Home Baker
Whisk:
Baking requires beating and mixing ingredients. Items like butter, yogurt and egg yolk, among others, need to be blended thoroughly for better texture and flavour. This can be done with the help of a whisk. A whisk is a hand-held tool that comes in various sizes and shapes.
Mixing bowls:
The first step of baking a cake or cookies involves mixing ingredients in a mixing bowl. Mixing bowls are non-sticky, microwavable dishes that are made of plastic or glass.
Pastry brush:
A pastry brush is used to apply oils, glazes and sauces. It can be done before or during the baking process. An ideal pastry brush will have soft bristles.
Baking racks:
Baking racks are a baker's best friend. They cater to many requirements like assembling the baked items, as well as cooling, displaying and storing them. Baking racks are sturdy and made of industry-grade plastic that can withstand heavy loads and extreme temperatures.
You can turn to D & V Plastics for top-quality baking equipment. We are a leading manufacturer of plastic trays and
bakery trays
. Contact today to learn more.