4 Signs You Should Replace Your Plastic Tray Sets Soon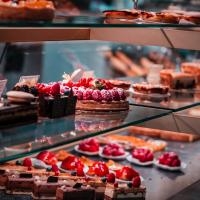 Plastic tray sets are essential in bakeries because you'll need them to dry your pastries and baked goods. They are also used to transport fresh batches straight into the display counter. Bakeries tend to opt for plastic equipment due to their non-stick abilities and resistance to rust, making them far more convenient and easy to maintain. Most trays are designed to be stacked, which means you can store the ones not in use quite easily. Like most bakery equipment, they'll need replacements over time.
Here are four clear signs of when the right time is to replace them:
It Has a Very Unappealing Scent
If you're not using the best quality trays, they will start to take on an unpleasant scent after a while in use. D&V Plastics' plastic equipment doesn't encounter these problems as easily. Lower quality plastic can emit unappealing scents despite frequent cleaning, washing, and maintenance. If you're detecting an unusual smell with your trays, then it's crucial that you replace them with a fresh, high quality set to avoid contaminating your other baked goods immediately.
You Can See Unwashable Stains and Textures
Plastic trays can resist considerable amounts of heat, which makes them excellent places to dry and cool your baked goods before having them served or go through another baking process. However, different types of ingredient debris can stain or create abnormal textures on your trays. If you've tried everything to no avail, then consider having them replaced with a new set.
Melted and Deformed Areas
All plastic trays can resist immensely high temperatures. However, they can still get melted and deformed due to accidents or misuse. Trays with weakened structures due to melting and deforming need to be replaced as soon as possible to avoid food contamination.
If you have yet to find an excellent manufacturer of trays and other baking supplies, D&V Plastics provides the best bakery supplies and equipment you'll need. Contact us today to learn more about what we can do for you.