4 Tips On How to Use Your Ontario Bakery Supply Goods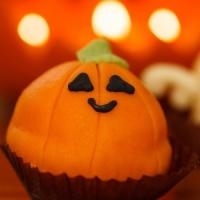 It is often said that baking is a science. This means that perfection is everything. It is an unwritten rule in the bakery industry that is essential. In Ontario, our bakery supply is manufactured to perfection to assist you in creating delicious treats. Having the right tools, ingredients, recipes, and tips is crucial when you are planning to start your own bakery business.
In Ontario, our bakery supply company is happy to deliver products and services to all of our valued clients!
Here are four essential tips to keep in mind when you are using our bakery trays:
- Room Temperature is Imperative: Whenever a recipe says room temperature egg or milk, ensure that you follow it. There is a very good reason why recipes specify room temperature ingredients. They emulsify much easier and are better for a uniform texture for your baked food. Take for instance the case of emulsifying egg whites, they provide more volume to your batter at room temperature than they do cold.
- Have All Your Ingredients Ready: Always be prepared with the proper bakery tools and with all of your ingredients before you begin with the first step of your recipe. Read through the list of ingredients and cross off all the ones you have ready on your baking station. This way, you will have little room for error later on in the baking process.
- Read Your Recipe Twice: While this may seem like a very unnecessary step, it is still important to highlight key ingredients and steps in your recipe. Reading the full recipe twice will leave you prepared through every step of the process. Additionally, it will let you know every detail you need as you bake on, which can save you from wasting any ingredients on a baking disaster.
- Measure Your Ingredients Correctly: Not only is the correct temperature an essential feature in a recipe, the measurements are as well. As stated earlier, baking is a science and it needs to be done precisely. A successful baking business largely depends on accurately measuring your ingredients before you use them. Therefore, knowing the right measuring techniques and have the right supplies is vital to ensure you have delicious end results.
Our team at D&V Plastics is proud to deliver high-quality bakery trays to all of our valued clients. In Ontario, our bakery supply is regarded as the best in the industry. For over 20 years, we have been dedicated to manufacturing durable and reliable products to help your business rise. Call or email us today to learn more about our products and services!