5 Important Bakery Equipment And Items For Amateur Bakers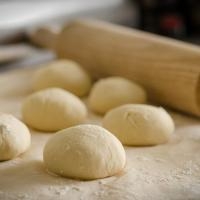 When it comes to running a professional bakery business, a lot of infrastructure goes into keeping it up and running such as baking racks, bakery trays and much more. On the flipside, baking at the leisure of your home is a relaxing activity that is becoming quite popular among people all over the world. While it is a fun and creative way to spend time, it still requires a few tools and ingredients to do this task with any level of skill. Hence, if you are just foraying into the world of baking at home, then here are 5 things you must have in your inventory to get off to a good start.
5 must-have bakery items.
Flour
Good flour is vital for any home baker because it is the base ingredient of almost all baked goods. However, if you are looking for quality then avoid cheap flours as they can contain some contaminants. Moreover, bakers should stick to all-purpose brands as they are more forgiving than whole wheat.
Measuring Tools
If you intend to improve your baking talent, then you must use measuring scales as they will help you accurately measure ingredients. Using these tools will prevent overbaking or underbaking something because of inaccurate measurements. Another useful tip is to have conversion tables handy in case the equipment has a unit of measurement that you are not familiar with.
Food Processors
To make great cookies, a food processor is also crucial for smoothening doughs, as they become easy to roll out and don't stick together. Aside from being used as an ingredient, chocolate chips can also be grated within seconds using this piece of equipment.
Plastic Trays
Plastic trays are crucial to a well-stocked kitchen. They're good for cooling baked goods, and freezing portions if you do not intend to eat them all in one sitting. They're also great for storing ingredients that you might require while baking.
Oven Thermometers
You'll need an oven thermometer in order to determine your oven's temperature. Without this device, it would be impossible to accurately set temperatures on your electronic processor because they work best with correct heat settings, and most baked goods are extremely heat-sensitive. Thus, even a few degrees or below the perfect range can ruin an entire batch of baked products, thus it's best to invest in a thermometer.
D&V Plastics offers the best bakery trays and other equipment that you can order at retail or wholesale prices. To know more, check out our listings today!