5 Key Market Trends for Bakery Products and Trays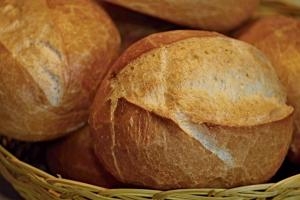 With the bursting popularity of organic, all natural and healthy baked goods, as well as the increasing consumption of bread, the global market for bakery products is estimated to be over $570 billion by 2024.
Innovations made both in baking equipment, such as the plastic trays and storage racks, and in frozen bakery products, such as pastries and fruit pies, will be beneficial for the market. Other new developments in the industry include the launch of thaw-and-serve products and new sharing packages of baked goodies for small family or friends gatherings.
There is also a strong demand for in-store fresh baked products. Improved logistics and expansion in infrastructures and retail networks also help bakery products to have bigger market penetration and visibility.
Enhanced plastic trays for fuss-free freshly baked goods contribute to more efficient production. When it comes to specific bakery products, here are the key trends to watch for in the coming years.
● Demand for gluten-free baked products and ingredients due to the rising concerns over health risks associated with gluten consumption.
● Popularity of rich in protein, vitamin B, fiber, antioxidants, whole grain based baked foods
● Growing consumption of indulgent, designer baked desserts and sweets to soothe the growing levels of stress in today's lifestyle.
● Increasing consumer focus on protein rich diets drives protein fortification of baked goods.
● Latest developments in ingredients such as functional additives for bakery products will continue to drive market growth.

If you have a Toronto bakery, you want to stay up to date with these market trends to produce the most in-demand baked foods. Of course, you do not want to miss out with one of the most important elements of a successful bakery, a trusted Toronto bakery supply company. D&V Plastics has been specializing in providing a wide range of durable and reliable products to bakery businesses for more than two decades. We supply only high quality products, including plastic trays and racks to ensure the best production and storage results for your bakery.