5 Signs It's Time to Replace Your Plastic Tray Sets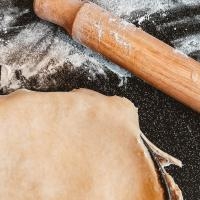 Plastic tray sets are crucial for all bakeries because they can efficiently cool down food. Stainless steel trays have the same functionality and increased durability than plastics, but their conducive properties prolong rather than immediately dissipate the heat. However, bakery trays have their own respective shelf life and require replacement once the following signs are seen.
D & V Plastics Inc. is your go-to source for a plastic tray supply, and our team is committed to meeting the needs of your bakery on a long-term basis.
Discolouration
A plastic tray will have temporary discolouration because baked good substances can remain on the material. However, wide-area permanent discolouration signals at the long-term age of plastic trays. It is a good idea to consider replacing tray sets, depending on their usability, once discolouration has become permanent.
Unremovable Odour
Problematic odour is a large issue for baked goods because they can absorb these scents, thus affecting their quality. While you might have excellent solutions for removing odour, long-term usage of tray sets will introduce permanent odours.
Shaky Structural Foundation
Plastics are highly durable materials capable of becoming small fabricated structures, such as the high-density polypropylene used by D & V Plastics for stackable trays that can lift up to 600lbs each. However, aged plastic items, including trays, can have inconsistent structural capabilities due to weakened material.
Heat Contamination
High-density polypropylene has notable heat resistance. As it ages though, its heat resistance weakens, making the product in question much more flammable and malleable without a proper replacement.
Used For More Than Five Years
All baking racks that have gone beyond five years of daily use will likely have functional problems. It is recommended to consult a reliable bakery supplier to get the best replacements at affordable by-batch prices.
Get Only The Best Replacements
D & V Plastics continues to supply ideal plastic trays for bakeries across Canada. Contact us today to learn more about our products and services!