5 Traits of A Dependable Bakery Supply Manufacturer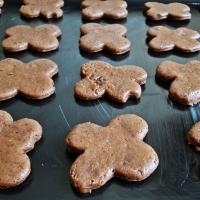 Quality bakery supply manufacturers in Toronto are crucial for any bakery looking to establish itself in the city. With hundreds of suppliers available in the market, picking a dependable manufacturer can get tricky. However, if you know what you're looking for, you can narrow down your results significantly.
5 crucial characteristics of bakery supply manufacturers in Toronto
Delivery on Demand With Impeccable Logistics
Any bakery can attest to needing immediate replacements in their bakery supply on the same day or at most the next day to avoid logistical issues. Thankfully, reliable suppliers can always provide prompt delivery of baking racks, trays, and other equipment with their express manufacturing services. This dedication to delivering fast results is invaluable.
Carefully-Sourced Raw Materials
While the manufacturing process and business practices do a lot to enhance a bakery supply manufacturer's products, it is ultimately the raw materials that dictate every batch's long-term performance, durability, and dependability. Ask your prospective supplier about their raw material sources and equip yourself with the knowledge of the market's best heat-resistant plastics. By comparing this information, you can make a better choice.
Tried-and-Proven Manufacturing Practices
Excellent bakery supply manufacturers will have a tried and tested manufacturing process that saves a lot of time and resources. The industry requires the best manufacturers to remain adaptable, flexible, and dependable, encouraging them to continue improving their existing methods and practices. Look for a company which fits such a description
Next-Level Equipment and Facilities
Top-notch equipment and facilities combined with technical know-how can really boost a company's credibility. For example, D&V Plastics uses state-of-the-art Nissei FVX660 Hybrid Injection Molding machines that are capable of accurately producing high-quality molds at rapid speeds thanks to their 720-ton clamping capability.
Committed Towards Customer Satisfaction
High-quality, experienced, and dependable plastic tray and supply manufacturers will usually collect customer feedback. They would be eager to listen to your experience of using their products and services to provide the best results to boost your bakery business.
If you need top-notch, durable, and cost-effective bakery supplies, you can always count on us at D&V Plastics. Contact us today to learn more about everything that we can achieve with you.