5 Ways To Use Baking Racks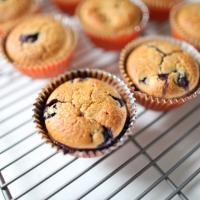 The smooth operation of a bakery involves various factors and having the right equipment is one of them. A baker's job would be difficult without appropriate apparatus, tools, and kitchenware.
D and V Plastics Inc. has been a trusted provider of
bakery supplies in Ontario
. The quality of our baking racks and plastic baking trays is second to none. In this blog, we highlight the multiple purposes served by
baking racks
.
5 Ways To Use D and V's Baking Racks
To bake:
Our baking racks are made of high-density polypropylene. These are supreme-quality synthetic polymer that has great insulation and heat resistance. D and V Plastic Inc.'s baking racks are low friction for all surfaces. They also heat evenly and cool down faster. You can use our racks to bake cake, cookies and muffins among others.
To cool and store:
Cakes and cookies fresh out of the oven need some cooling down. Our baking racks made of synthetic polymer facilitate faster cooling down. Bakers often rely on D and V's sturdy and durable products to cool down and store their products.
To display:
Careful preparation and storage of eatables are often followed by putting them on display. Bakers need to display their tasty items to attract customers. Our durable plastic trays and baking racks are an excellent option for your to put your products on display. You can also get them customized as per the shape and colour of your choice.
To wash/dry produce:
A lot of preparation precedes the baking step. Washing and drying fruits and vegetables are some of those. You can use our breathable backing racks for washing and drying your produce.
To Transport:
D and V Plastic Inc.'s baking racks are also used to safely transport the prepared goods. Our sturdy racks can be piled one above the other. This ensures space-saving inside the vehicle.
Contact us to source the best baking racks. Our staff will be readily available to answer all your queries. Speak to us today!