A Best Friend to Crispy Cookies: Baking Racks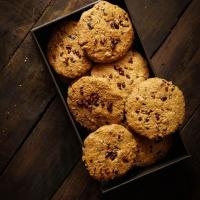 If you love to make crispy cookies, then using baking racks is a must. You likely put a lot of effort into baking your cookies to achieve the perfect result. But without proper air circulation, it will only end up disappointing when those cookies turn from crisp to soggy. Fortunately, what you need to keep this from happening is a low-tech kitchen tool like a baking rack.
D & V Plastics Inc. is the optimal choice for baking racks, and our team is determined to meet the needs of your business on a consistent basis.
The role of this product
Everytime you take out your baked goods from the oven, they are still releasing steam. It is this steam that sticks to the warm baked cookies and condenses suddenly. This is simply because there is nowhere else for the moisture to go. This is where the right baking racks become very important. They help elevate your crispy cookies off of a solid surface, allowing air to circulate around freely. This prevents the bottom of the treats from getting soggy, and allows you to still achieve the perfect texture.
Texture is crucial in baking, especially if your practice is for more than consumption but for a bakery business. Thus, it is no secret that these items, also called cooling racks, are one of the most essential pieces of baking equipment. So, here are 3 need-to-know tips if you are planning to stack cooling racks.
The racks have to fit the space in your bakery kitchen or wherever they are placed

Since more than one size is available, you should ensure that the size you pick is the right one for the nature of your baking application

Choose racks that have a grid design, as they provide maximum cooling support
Ultimately, the best thing about a baking rack supply, apart from ensuring the crispness of your cookies, is that it does not require a large investment.