A perfect bakery supplier: The difference is in the details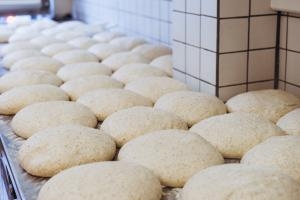 With the rising demand for services in the baking industry, it pays to have a dependable Canadian bakery supply to guide you in finding the custom racks and trays you'll be requiring for your everyday tasks.
Part and parcel of this is making sure you're working with a supplier that has the ability to provide you with first-rate products and services.
Luckily, guesswork doesn't have to be part of the process. We're here to provide you with objective measures that any supplier should stand up against.
Decades of industry experience
It's for good reason that experience, as opposed to theoretical knowledge, is considered the best teacher in the world of business. By working with a Canadian bakery supply with decades of experience in manufacturing and distributing high-volume racks and trays, it demonstrates quality that has kept the ultimate client happy – time. Having this perspective in mind is sure to improve your bakery's logistics and performance, especially for high volume periods and rare situations.
More than one fit for all
A supplier worth their baking salt will have protocols to handle customization options for a diverse set of baking needs. Your supplier should recognise no two bakers' issues are the same. If you need a reliable source of baking products, equipment, and accessories or just a one-off batch order of new equipment to update your aging ones, dependable suppliers know exactly what you need.
Reputation built on industry leading baking equipment
For those in Canada, a bakery supply company like us at D&V Plastics commit ourselves to producing the best bakery equipment and accessories on the market. Having robust quality assurance procedures throughout our pipeline instils confidence in our buyers that their products will be unmatched in service life. This is important for businesses as hiccups in daily procedures and routines can snowball into higher expenses.
A bakery supplier for everyone
Torontonians haven't gone wrong working with D&V Plastics. With >20 years providing unparalleled baking products and services, we guarantee results for all your bakery supply needs. Reach out and take the next step for your baking business!