Bakery Supplies Needed To Add Icing To The Cake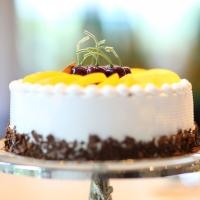 If you're looking to bake a masterpiece, the most important thing you need is quality bakery supplies. Any good baker knows that even the best ingredients won't make a cake if you don't have the right tools and know-how. But when it comes to cakes and desserts, one of the most fun (and delicious!) aspects is icing!
Icing is a great way to turn an ordinary cake into something extra special. To help you out, D & V Plastics Inc., a leading
bakery supplier in Canada
, has put together this guide on all the bakery supplies needed to add icing to the cake.
Essential bakery supplies for icing a cake
Piping bag or zip-lock bag:
This is what you will use to pipe the icing onto the cake. If you don't have a piping bag, you can use a zip-lock bag with the corner snipped off.
Icing:
You can either make your own icing or buy it premade. If you are making your own, be sure to whip it until it is light and fluffy so it is easy to pipe.
Tip:
The type of tip you use will depend on the design you want to create. A star tip is good for creating stars, while a round tip is good for doing borders or other simple designs.
Coupler:
This helps keep the icing bag from slipping out of the tip.
Spatula:
This is used for spreading the icing and for smoothing out any imperfections.
Nozzles:
There are a variety of nozzle sizes available for purchase, and the size you need will depend on the type of icing you plan to use. For example, if you plan to use thick icing, such as buttercream, you will need a large nozzle. If you plan to use thin icing, such as royal icing, you will need a small nozzle.
Bags and gloves:
These are essential for ensuring your hands are clean and protected when working with icing. A good quality bag will also help to prevent any icing from getting on your clothes or work surface.
Think D & V Plastics Inc., when it comes to any sort of plastic bakery supplies in Canada. We have an array of products like
plastic trays
, racks, and many more that will help grow your business.