Bakery Supplies Required For Cooling Food Items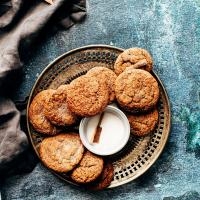 In addition to the ingredients and equipment required for creating delicious baked goods, bakery supplies are also needed to cool food items in order to extend their shelf life. Cooling food items is a critical step in any bakery's process as it helps keep them at a safe temperature and prevents bacterial growth that could lead to foodborne illnesses. But what kinds of supplies are necessary for faster cooling times? Via this blog post, D & V Plastics Inc., one of the leading bakery suppliers in Canada will explore the types of bakery supplies required for cooling down food.
Types of Bakery Supplies Used to Cool Food
Pans:
Pans come in many different sizes and shapes. They can be round, square, or rectangular. The size of the pan will determine how long it takes to cool the food.
Racks:
Baking racks can be made of wire or mesh. They help to evenly distribute the heat and prevent hot spots from forming.
Cooling Trays:
Cooling trays are usually made of metal or plastic. They have a raised edge that helps to keep the food from sliding off. Most bakers use cooling trays as their go-to equipment due to the convenience and ease of cleaning.
As you can see, bakery supplies are essential for cooling food items. With the right shelves, racks, trays and other products available to help you cool food safely and efficiently, it's easy to keep your baked goods at their best. In addition to cooling racks and trays, there are a variety of other accessories that will help you in the baking process. So don't forget about them when stocking up on bakery supplies!
Contact one of the best bakery suppliers in Canada, D and V Plastics Inc., to source high-quality products. Speak to us now to learn about our products.