Bakery Supply in Canada: The Essential Items Your Bakery Needs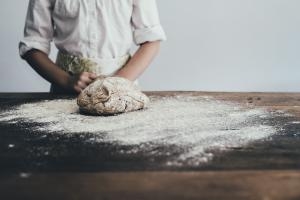 Are you planning to open a bakery? Aside from having the right baking skills, staff and capital to start with, you'll need to have a list of equipment and tools that any bakery needs to run smoothly. Some of the most important equipment on your list will be available from one supplier like D&V Plastics. This is why it's so important to find a reliable bakery supply in Canada, one that will help you on your way to a successful business with the right tools and supplies.
Here are a just a few of the essentials your bakery can secure with the help of a competitive bakery supply in Canada:
If you are a baker, you know that baking requires even heating to get popular recipes like croissants just right. A bakery can't operate with a run-of-the-mill oven. It has to be of good commercial quality, equipped with optional convection, temperature control, wide capacity and even self-cleaning. Most of all, it needs to be accurate in its temperature reading, so that you don't have to adjust baking times every time.


Proper storage and display spaces are essential to any bakery. That's why partnering with a bakery supply in Canada is important, as multi-level shelving or baking racks will be an essential part of making your kitchen efficient and profitable. Without these essential tools your baked goods will have less quality and more trouble selling. This will leave you short of room as well. Racks can prevent clutter and wasted materials, ease storage and sorting and speed up to the baking and cooling process.


As with any other type of business, you need to plan ahead. Try to determine the scale and level of production for your future business. This will help you determine what type of equipment will be needed, and at what scale. If you ensure you and your staff have enough baking trays and racks, you'll never need to halt or slow production.
Regardless of how great your baked goods are, what matters most is their visual appeal and display. Display cases will help take your business to the next level by catching the eye of potential customers, who often buy pastries and treat on impulse. Other essential items include mixers, large mixing bowls, food processors or choppers, decorating equipment, dough scrapers, hair nets, aprons, and plastic bins. With the right bakery supply in Canada, many of these items will fit your particular needs, kitchen and customer base.
Contact D&V Plastics today to learn more about bakery supply in Canada, and how we can help your business succeed!