Bakery Trays and Aesthetics: Tips for Improvement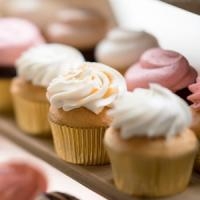 Tasting food begins with your eyes. This is why in every bakery, the visual appeal of the baked foods is as equally as important as taste. Customers love to peer into display cases or shelves to see the rows of bakery trays filled with delicious baked goods. Unsurprisingly, delicious treats that are meticulously on display tend to do better than baked goods that are haphazardly displayed. At D&V Plastics, we have the best products in the baking industry that can help take your treats to the next level.
High-quality bakery trays are a key ingredient in creating delicious baked goods for your customers!
Here are a few ideas on how to display your treats to improve the aesthetics of your bakery:
- Displaying Pastries: Bakery trays are ideal for baking your products and for displaying them. When your beautiful pastries are on display, arrange similar baked good together on the same shelf or tray. For example, all cupcakes must go with one another, while scones and croissants are next to each other. This arrangement will assist your customers in making decisions on what types of baked good they want to buy. Displaying your pastries and other baked good properly will allow customers to really visualize what your treats taste like.
- Making Your Cupcakes and Muffins Pop: Cupcakes and muffins are a staple in every bakery. They signify the classic treat in the morning for breakfast or the perfect dessert in the evening. A good assortment of solid coloured baking cups coupled with the sweet look of your cupcakes or muffins is very likely to sell compared to any drab cupcake holders. Inject your bakery's style into the design of the baking cups for a personable presentation of your treats.
- Using a Doily: Doilies are available in different designs and colours. They are perfect for adding a visual appeal to your aforementioned pastries. You can use them underneath plates, trays, and cake stands. A doily offers a touch of elegance to your pastries, making them look delectable.
At D&V Plastics, we are dedicated to delivering the best baking supplies in Toronto and across the GTA. Our bakery trays are ideal for your bakery because of the durability that they offer. Call or email us today to learn more about our products and services!