Baking Racks And Other Essential Items Required In A Bakery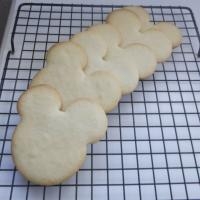 While baking is an art, running a bakery is essentially a business. And for any business to succeed, it is important to have the right infrastructure. Hence, when it comes to a bakery, it is not just about quality; if the capital is sparse, it should be used wisely. That being said, you can't run a good, efficient bakery without baking racks, mixers and other fundamental components.


If you're thinking of starting one, consider purchasing equipment such as baking racks and the following
Electric Dough Cutters
First, to make sure your ingredients are absolutely fresh, invest in a quality electric dough cutter. This tool is beneficial for your business as you can cut your own ingredients and won't have to rely on pre-made mixes. Plus, the dough cutter reduces the overall time you spend on baking due to a degree of automation in the process.
Mixers
For your baking needs, we recommend having a couple of mixers or just one big model at hand. You can get a smaller one that will hold up to five pounds of batter. If you need a mixer, large enough for say twenty or thirty pounds of batter, go ahead and invest in it. Investing in a larger mixer will consequently help in expanding your business by producing more baked goods.
Baking Pans
You'll need different pans depending on what kind of baked goods you're making. We recommend going for multiple varieties of pans, creating your own personal set that is compatible with your mixer, so that you can make cookies, brownies, cupcakes, and other desserts in bulk. Adding more variety to your baked goods will attract a wider range of customers and will be ultimately beneficial for your business.
Baking Racks
Finally, have plenty of baking racks or cooling racks at hand for the baked goods that come fresh out of the oven. As a bakery, you will need to cool everything from cupcakes to loaves of bread. The best baking racks offer durability, such as those made by D & V Plastics, an industry leader in manufacturing high-grade baking racks and other related accessories.
At D&V Plastics, you can always count on us to provide you with the best bakery trays and baking racks to help your business flourish. Don't hesitate to visit our website or contact us to know more about our products and services.