Baking Racks are Essential for Your Bakery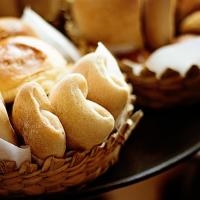 A bakery is a busy establishment which is why having quality tools and equipment for your bakery business is important. Durable equipment ensures a smooth and continuous process flow to help your facility deliver high quality baked goods to your clients in a timely manner.
Procuring high quality equipment is necessary for your business to thrive. Baking racks for instance play an important role in our everyday bakery tasks. A baking rack is conveniently designed to allow air to circulate around freshly baked breads and pastries. They are used to hold bread as they cool to prevent them from getting soggy. Constantly replacing baking racks is not only taxing but also expensive. This is one of the reasons why your bakery must invest in cost-efficient baking racks such as the ones produced by D&V Plastics.
Why Choose Plastic Baking Racks?
Plastic racks are excellent alternatives to conventional steel or metal. Plastic racks are break resistant and exceptionally sturdy to withstand everyday use. These plastic racks are also versatile and economical which makes them great for high volume food service facilities. Great for transporting freshly baked breads and pastries from the kitchen to the shop area, these plastic trays are lightweight and are easy to transport.
Baking racks by D&V Plastics are high quality and exceptionally durable. These baking racks provide all the requirements you will need to ensure business efficiency and quality service. This is because D&V Plastics is committed to help your business succeed. With a vast experience in the plastic manufacturing industry, D&V Plastics ensures sturdy and reliable products that will serve your establishment for years. To help protect your investment, D&V Plastics can customize their products to suit your business requirements. They can modify the color to complement your establishment's design and can stamp your business name into the tray.
Dedicated to providing quality products and exceptional service, D&V Plastics is a great business partner for your growing food service facility. Call D&V Plastics at 519-853-5944 for more information.