Baking Racks: The D&V Advantage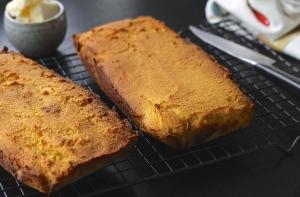 The bakery business in Canada has become highly competitive. Even while multiple bakeries provide similar goods to one another, the slightest differences in quality can lead large crowds in another direction. When such slight elements can make a large difference, you'll want to use only the best equipment available to create the best possible products. Even your baking racks can make a noticeable difference, which is why D&V Plastics is committed to providing only the highest quality racks and trays to ensure you have that competitive advantage.
D&V Baking Racks are preferred because they bring:
· Quality - Quality baked goods come from the use of quality bakery equipment. D&V Plastics takes great pride in the production of racks and trays in our 8,100 square foot facility in Acton, Ontario. The skills and craftsmanship utilized in the production of all of our products means that our trays are more than capable of delivering in all standard baking environments.
· Consistency - The consistency in the quality of the baking racks from D&V Plastics come from its production processes. The backbone of the operation is the use of two Nissei FVX660 Hybrid Injection Moulding Machines. Our equipment is designed to create highly durable products in a short amount of time, so you can rest assured that your needs will consistently be met promptly and with high quality results.
· Efficiency - Our services are designed to increase efficiency in your bakery production. Our facilities enable us to create high-quality goods at an incredible pace, and we are equipped to manage on-demand delivery needs. Whenever you need durable, long-lasting racks that will drive your business forward, we will be there for you.
At D&V Plastics, we are proud to provide baking racks that are of the highest quality, consistent in performance under stress, and efficient in that performance. These products are the noticeable advantage that we offer you to help you find that edge that can set you apart from your competition.