Canada Bakery Supply: 3 Helpful Tips to Make Your Bakery Rise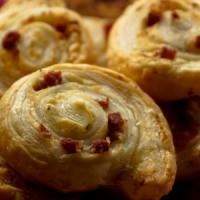 The baking industry has been evolving rapidly in recent years. It is moving away from mass-produced baked goods and is heading toward more niche tastes, such as high-quality artisanal products and healthier baked treats. For smaller bakeries and businesses, this is very promising.
A niche market provides a variety of areas where bakers can grow and take advantage of new industry trends and tastes. In Canada, bakery supply is responding to these fresh out the oven trends. Bring in more customers and sell more treats by following any of our unique and helpful tips!
In Canada, bakery supply and demand is booming. Using our tips and our supplies, your bakery is sure to rise!
- Offer Smaller or Bite-Sized Products: Same as in the restaurants, non-standard portion sizes of food attract more consumers to buy and try. Add this movement to the growing trend of snacking, and this is where bakeries will play a huge role. Many consumers of baked goods say that they're more interested in mini or individual portions. This is because it gives them the opportunity to try more things! It is often said that bite-sized desserts are a must have for bakeries.
- Offer Baked Goods Packed with High-Protein: Majority of consumers are interested to devour food that keep them feeling full much longer. High-protein baked goods are perfect for helping you feel full and energized. If your bakery is not capable of specializing in this, no need to worry. One delicious high-protein baked good can be a big step on its own.
- Source Your Ingredients Locally: While organic or 100% natural products are appealing, locally sourced ingredients and products are becoming are more important to consumers. Most consumers would prefer to buy local products when possible over generic mass-produced items. Sourcing your bakery supplies and ingredients locally can help you succeed in your business and take it to the next level.
In order to benefit from these tips, it is important you use quality baking supplies like baking racks and plastic trays from a reliable company. At D&V Plastics, we offer the best products in the baking business and are often regarded the best for Canada bakery supply. Our products are durable and reliable and will make your business boom. Call or email us today to get started on making your bakery the best!