Choosing the Best Type of Plastic Tray for Your Bakery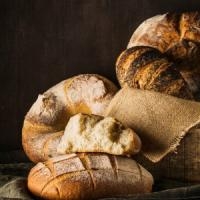 A simple plastic tray may seem like it does not need much consideration when you are looking to buy a new one for your bakery. However, there are plenty of things to consider when making this purchase. For instance, is there a high probability of dropping these trays? Do you need to put them in the freezer along with your other baked treats? Up to what temperature can they withstand in the oven? These questions are important to consider when making a big purchase for trays for your bakery.
In fact, not all plastic trays are created equal and there are some that function better for specific applications. That is why it is important to choose the plastic tray construction that best suits your bakery's needs.
Here are the three common plastic tray types you can consider:
Melamine
This is one of the oldest trays in use. A melamine tray is durable, quick to dry, and has great resistance to stains. It can handle temperatures of up to 212°F and is dishwasher safe. However, it is not advisable to use in the microwave.
Polycarbonate
Polycarbonate trays are resistant to breakage and typically have a scratch-resistant finish. However, what makes this plastic material stand out is its ability to handle an extensive temperature range, from -40°F to 212°F. Polycarbonate trays are great for use in a freezer, microwaves, and dishwasher.
Polypropylene
A plastic tray made from this kind of material is widely popular due to its outstanding properties. Polypropylene trays are very resistant to stains, moderately resistant to scratches or breakage, and can withstand temperatures ranging from 32°F to 180°F. They are also both dishwasher and microwave safe. Compared to melamine, these trays are lower in costs but offer extreme durability.
At D&V Plastics we manufacture the best plastic trays in the baking business. Our trays are made from hardened silicone and synthetic polymers, creating a durable, reliable, and impeccable tray for baking delicious treats. Our heat-resistant trays are guaranteed to be light-weight yet strong enough to handle all your bakery's needs. Call or email us today to get started on your bakery's new plastic trays!