Custom Made Baking Racks To Suit All Types of Baking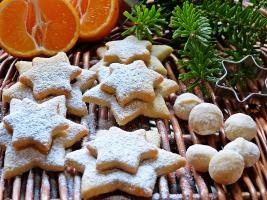 Baking racks are essential kit for bakeries. And contrary to what is understood outside of the baking profession, baking racks are essential to completing your baking in the best way possible.
Getting the taste and texture right requires baked goods be cooled quickly and effectively. Cookies that are taken hot out of the oven and left on a flat, unventilated surface will become soggy and most likely get burnt as steam gets trapped inside.
Baking racks are the final ingredient in the perfect baking process: think the baking doesn't stop just because you've taken the tray out of the oven, think again.
What's more, leaving baked goods on baking trays will mean inefficient use of kitchen utensils, as those trays which could be used to cook subsequent batches will have to be held till such time the food has cooled (inadequately and unevenly).
Baking racks are therefore great time savers and add a significant level of quality to your baked goods with no additional preparation required.
So what are some foods that bakeries prepare that benefit from baking racks? Here's a short list:
- Biscuits and cookies
- Breads, bagels and croissants
- Cakes and brownies
At D&V Plastics we offer a variety of baking racks. Our racks are custom designed as per the specifications provided by our customers, and ensure that they fit into your kitchen workflow as quickly and unobtrusively as possible. Particularly, when it comes to including thoughtful features distinct to your needs, we can deliver.
Tall or short sides; conjoined wire racks with baking racks or separable; colour and emblazoned logos; shapes and sizes: we are able to tailor your baking racks to your exacting specifications.
Moreover, since our baking racks are made from hard-wearing plastic, they have significantly longer longevity as compared to metal baking racks. They resist staining far more and are not disfigured when dropped or knocked against other objects.
The wire trays that can be placed on baking racks too can be custom made: their pattern can be suited to the goods you will be baking and their flexibility can be controlled. For instance, for small, crumbly cookies, a denser mesh will be required to stop them from breaking up, whereas for breads a thinner mesh pattern will suffice.
Similarly, for baked foods that stick to the baking racks, additional flexibility can be engineered in, allowing for easier removal. Conversely, to handle heavier items, such as cakes, a more rigid structure can be used.