Essential Goods For Your Plastic Baking Trays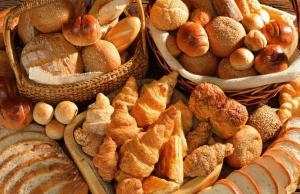 Plastic baking trays aren't used exclusively for baking but are also used for cooking all kinds of foods. When you buy from us at D & V Plastics, you can select plastic baking trays from among various sizes, shapes and heights. We're sure you'll find one that fits your baking needs.
Our selection of plastic baking trays come in a variety of shapes and sizes, perfect for handling a range of different foods!
Bakeries will always have their go-to selection of goodies regardless of whatever trend is popular at the moment. Whether it's pies, cakes, bread, or cookies – these goods are definitely still worth baking and perfect for displaying on your plastic baking trays.
Here are some examples of bakery products that never go out of season:
· Pies and Strudels – Pies and pastries are two of the many staples of bakeries. Use your bakery trays for cooking up a batch of warm apple pies or delicious strudels! Pie bakers and enthusiasts love the Canadian brown sugar pie as well as the delicious pecan and maple pie, which are among the country's finest.
· Small Pastries –Whether it's a chocolate éclair, a lemon tart, or a delicious palmier, there is a wide assortment of small pastries that are loved by many. If you're looking for a tasty Canadian pastry, a butter tart is one of the finest Canadian pastries that Canadians just can't wait to bite into its delicious core.
· Chocolate – Who doesn't love chocolate? A few, but overall, chocolate is universally loved. Whether it be chocolate cake, fudge brownies, or chocolate chip cookies, millions worldwide love the delicious taste of chocolate, which is why it's always a safe bet for bakeries.
· Cakes – Chocolate layers and various types of cake molds made up of only three-tiers are still delicious regardless of whether or not there's a wedding. With so many different types of cakes to choose from with your own recipes to use, your business is sure to benefit from these delicious desserts.
Our plastic baking trays give your bakery business limitless potential. With so many different treats, delicacies, and individual recipes to choose from, our plastic baking trays can accommodate a range of batch sizes and foods. You can even have your bakery trays customized! So contact us today and let's help your bakery thrive!