Four Baking Trends to Try Out with Your Baking Racks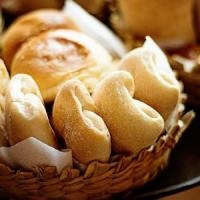 Trendy recipes come and go, like most trends, but there are some that are here to stay. If you want your bakery business to attract more and more customers, it might be best to fill your baking racks and trays with these trendy baking trends to keep your customers keep coming back.
With these four baking trends, you're sure to put those baking racks to good use!
Organic Aesthetics
Last year, cake decoration was about going 'all-out' – having towering layers of cake and highly intricate buttercream designs on the cake. However, this trend isn't as popular anymore. This year, a more organic look has begun to become a lot more popular. Cakes with a lot of movement, including piles of fruits in waves of cream and mountains of meringue, are more preferred by customers.
Say Yes to Yeast
Bread making isn't as hard as it is viewed to be. With a little patience, many bakers can make simple breads that can perfectly sit in your baking racks and trays, which would be a perfect combination for morning coffee or homemade jam. You can also try making some buttery Danish pastries or braided, sweet loaves.
Flavourful Botanical Recipes
Rich flavours from rosemary, basil, thyme, floral rose, and lavender are becoming popular baking ingredients for a wide range of different recipes. Adding a certain "flower power" will surely provide your vanilla or berry cake with a more unique and remarkable flavour. A nice botanical flavour can bring a nice touch to a recipe, but it's important not to overdo and add too much flavour.
Nostalgic Recipes
The old-school bakery vibes are making a big comeback. Baking racks are being filled with old recipes including honey jumbles, tarts, finger buns, and much more. You can try to make some delicious classics and favourites, or even some homemade family recipes to bring your own personal touch to your tasty baked goods.