From The Plastic Tray To The Oven: Essential Baking Tools That Any Baker Must Have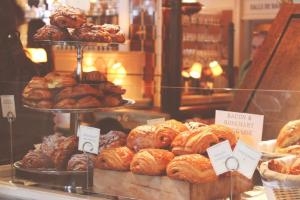 If you're an aspiring baker, or are thinking about owning and operating a bakery business, we at D & V Plastics supply baking racks and trays to help your business thrive. Whether you're in need of a plastic tray or a baking rack, our products are sure to improve the quality of baked goods, thus improving the quality of your business!
When you're in need of a quality plastic tray or a baking rack, we at D & V Plastics can help you out!
Like all businesses, a bakery requires specific equipment for its operation. Whether it be a plastic tray, an oven, or a scale, here are some items that you should consider investing in for your bakery business:
Oven
Easily one of the most important tools of a baker, an oven is essential to the operation of a bakery since it's where goods are baked! When starting a bakery business, consider buying from a reliable manufacturer and supplier that is in line with your budget.
Weight Scale
Whether it be an analog or digital, a weighing scale is an essential piece of baking equipment that is sure to help you operate your bakery. Scales are incredibly important as they help weigh ingredients used for baking all of your delicious treats, foods, and delicacies.
Measuring Cups & Spoons
Every baker or chef knows how important the precise amount of any ingredient is to crafting the perfect dish or treat. Thus, measuring cups, spoons, and other cooking utensils are imperative to the cooking and baking process.
Plastic Trays
Every baker needs something to place their unbaked goods on as they go into the oven. Many opt for a metal one, however it's greatly beneficial to use a plastic tray from D & V Plastics! They help you save money since you no longer need to spend the figurative dough on greasing the pan! You don't need to worry about stickiness, since plastic is a low-friction material.
A plastic tray also gives your goods a finer bake. When using metal trays, you typically have darkened bottoms for your goods. Plastic trays give your goods a more even bake, resulting in a better made product! At D & V Plastics, we take great pride in being a bakery supply company for bakeries across Ontario, so call us today!