Healthy Alternatives Are Dominating Baking Trends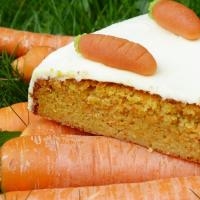 Baked goods make up the second-largest portion of Canada's packaged food market. Interestingly, much of this growth has been due to increasing demand for baked products that are mindful of various dietary needs. Over the past few years, bakeries have been working hard to pile their bakery trays with innovative new products that are more cognizant of dietary wellness as well as dietary restrictions.
The baking industry has certainly become more diverse, and nowadays we can see all sorts of products presented on bakery trays with their nutritional value clearly visible, being a big part of the selling point of the product.
Here are 3 key trends in the baking industry we have noticed:
1. There is an increased demand for gluten-free foods, and not just due to allergies – many people are going gluten-free for alleged health reasons. Using wheat-free flour such as rice flour has also diversified the industry, allowing bakers to come up with many new products.
2. There have been new introductions to the frozen baked goods market, including an increased demand for savory baked goods pre-packaged in sizes suitable for the busy commuter or office worker.
3. Overall, the demand for health-conscious foods and ingredients have skyrocketed, with customers seeking out products free of processed ingredients and trans fat. Kosher products have also boomed, signaling that consumers are open to trying new things in the name of health.
Baked goods that fall within these new trends will easy fly off bakery trays and into the hungry mouths of consumers. As such, it is crucial that bakeries innovate and come up with new products that suit the changing sensibilities of consumers.
With D&V Plastics' bakery trays, you can expect resistance to stickiness, rusting, and uneven heating. This allows you to focus on the recipes and not worry about your creations being destroyed during the baking process. Get in touch with us today to get a free estimate for all the baking trays and racks that you could possibly need!