Heat-Resistant Plastic Baking Racks and Trays On-Demand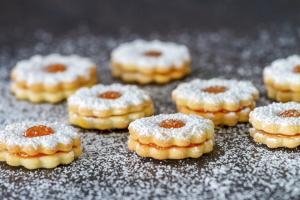 Are you running out of plastic bakery trays or baking racks in your bakery but not sure which manufacturer to contact? Then search no further because D&V Plastics has the experience, manpower, utilities, and facilities that can produce only the highest quality bakery plastic trays that you can surely depend on.
Our bakery plastic trays and racks will surely last because these are made of a high-density polymer called polypropylene which is in nature resistant to heat, very durable and can withstand heavy hot load like newly-baked food products. They also don't warp, fade and dough don't stick to it either.
Polypropylene also provides good insulation while keeping the heat in.
So if you put it newly-baked pastries and bread and arrange the racks and trays in a pile, heat from food can remain for a few hours.
Producing Top Quality Products
How we can produce quality baking racks and trays is simple. We have personnel that have years of experience working in the plastics industry, an 8,100 sq. ft. of working facility, high-tech types of machinery and we only use industrial grade materials in manufacturing our products.
So even you want us to produce baking racks and bakery plastic trays on a large volume, we can accomplish it and yet we can still ensure you that you'll get only the best and highest quality racks and trays that you won't regret ordering from us.
Why Choose Us?
There are good reasons why our products are being patronized in the Ontario and the GTA. We are only a few of the tray manufacturing companies that can customize trays on a variety of colors, can deliver products on demand and uses only materials that are non-toxic but very resilient and heat resistant.
If you want to check more of our baking racks and bakery plastic trays, please check our website. We can personalize your items if you want to let them carry your brand.
Call us Monday to Friday and we can talk to you 24/7 on these days. You can also leave us your message anytime and include your email so that we can respond quickly.