High-Density Polypropylene in a Plastic Tray's Design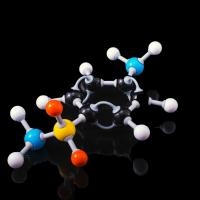 Identified as a thermoplastic polymer, polypropylene is used in a number of applications. It carries similar properties to polyethylene, but it is slightly firmer and has increased heat resistance. This material is mechanically rugged, and is highly resistant to chemicals as well. The process of melting polypropylene can be performed with the help of extrusion and molding techniques. Common methods on the topic of extrusion involve the production of fibres that are melt-blown and spun-bond, in order to create long rolls. These long rolls will contribute to the making of many different products, such as a plastic tray intended for baking.
D & V Plastics Inc. specializes in plastic baking tray production, and we are committed to meeting the needs of your business with the products we supply.
Manufacturing
Injection molding is the most common technique when it comes to shaping polypropylene. This process is used for the development of certain items, including cups, cutlery, vials, caps, containers, housewares, as well as automotive parts like batteries. Blow molding and injection-stretch blow molding are similar techniques, and can also be conducted to achieve these outcomes.
Applications
A plastic tray made from polypropylene materials can feature an antistatic property, allowing it to better resist dust and dirt. In addition, polypropylene is resistant to fatigue, and plastic trays of this type will not melt when washed due to their heat resistance. Being produced in this form means that the colour range, durability, and low cost combine to make them ideal for use in bakeries.
High-density polypropylene is a component of our plastic tray selection at D & V Plastics Inc., and each product can hold up to 600 pounds. With customization available, browse our website and contact us today for more information on how we can supply your business with the material and service it requires.