High Quality Baking Racks Make the Difference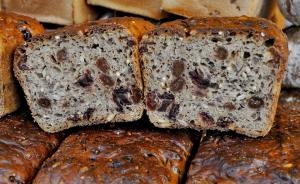 Baking is perhaps the oldest method of cooking. Among the various bakery products, bread is the most common staple. Today, however, there is an endless list of baked goods that a bakery can produce. To handle this wide variety of products, innovative equipment and tools make the process of baking and storing much easier and efficient. Baking racks, in particular, are central to any bakery or kitchen.
They are a highly versatile kitchen item. They not only serve as cooling racks for batches of cakes or pies but can be also used as storage or curio cabinets for freshly baked bread, even as countertops.
Baking racks can come with high and open shelves, which are wider and have drawers. Some types are even oven-safe for added convenience and continued quality of baked goods.
For over 20 years, our approach to plastic storage solutions has helped us grow and increase our production ability. This is how baking racks can help your business:
Reliable Baking Racks
Our high quality baking racks are ideal for use in most if not all forms of bakery storage and carrying. With unique design and stability when stacked, they give the benefits of maximizing storage space and a clean un-cluttered work environment.
· Different Colors available- we offer several color options to choose from. This gives you the ability to not only get a baking rack that is ideal in space saving storage but also the choice of color that best suits your business approach and branding.
· Name and Brand- We can custom stamp your business or bakery name on the tray to give your equipment a professional and a more personalized look. This is also ideal in minimizing the chances of equipment loss or potentially having them stolen.
· Different sizes available- Several sizes are available in our product range. You can pick the ideal size for your product use, from donuts and loaves of bread to pastries and cakes. We have high quality baking racks for your every need.
Using high density materials, baking trays have a unique design that inter-locks the trays on top of another. Stacking them offers great space saving benefits, with a stacking strength of up to 600lbs. It will provide long lasting use and let you keep operational times at a high efficiency level. Call or visit us today to request a quote!