How Bakeries Keep Kitchens and Plastic Baking Trays Clean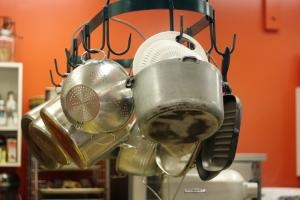 Bakery kitchens like any other commercial kitchen are subject to extremely high standards of cleanliness. All implements, including plastic baking trays, must be extremely hygienic at the time of use. No compromise can be permitted on this account.
In addition to a strict cleaning regimen, business owners must follow a process of ensuring that all surfaces that food will come in contact are cleaned thoroughly. This also means using tough degreasers and strong chemicals, where required, to clean worktops, floors and the kitchen generally.
In this piece we look at some kitchen cleaning essentials that will keep your kitchen, your implements and your plastic baking trays spic and span.
Throwing out trash – It may sound obvious, but a busy bakery will generate a significant amount of bio-trash. Leaving this lingering in the kitchen is a recipe for disaster. Trash must be thrown out every night. Not only more hygienic, it will keep the kitchen free of odours.
Cleaning the floors – Cleaning floors, especially in bakeries where dry and wet dough may be present on the floor and where crumbs fall off plastic baking trays, requires a considered approach. Simply throwing a mop over the mess will only cause greater headaches. Instead, disposing of dry waste before bringing out the heavy duty mop will yield the best results.
Surfaces – Keeping surfaces absolutely clean, free from bacteria or anything of the sort is essential! Which is why bakeries must invest in heavy duty, food safe surface cleaners. Any food left lying around can become a breeding ground for bacterial growth.
Cleaning baking trays – Plastic baking trays are, quite simply, much easier to clean than metal trays. They require far less greasing at the commencement, therefore far less effort in cleaning at the other end. Nevertheless, trays, spatulas, mixing tools et al, must be deep cleaned to make sure they do not begin to accumulate food debris over a period of time.