How D & V Plastics Inc. Thrives In Canada Bakery Supply Industry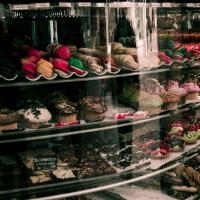 Running a bakery business is not an easy task. It requires top-notch culinary skills as well as business skills. A baker has to take care of every detail like experimenting with new dishes, presentation, customer service, transportation of food items, storage, etc.
A baker needs assistance to successfully take care of all these tasks and at D and V Plastic Inc., we are sworn to provide that. Our many decades of experience have helped us learn many things about client requirements. In this blog, we highlight how D & V Plastics Inc. manages
bakery supplies in Canada
.
How D & V Plastics Inc. Manages Bakery Supply in Canada
Understanding the client requirement:
As a bakery supply manufacturer, we commit to seeing a bakery grow. Hence, the first step we take is to understand the nature of the business and provide all the required assistance. Some bakers might need equipment to bake and transport their products. On the other hand, some might only require supplies to store and display the food items. Understanding the basic nature of operations helps us tailor our services to each of our clients.
Timely delivery:
A strong commitment to service is what helps us thrive in the Canadian bakery supply industry. We started as a small, family-operated business and hence understand the significance of timely delivery. Our facility functions 24 hours a day for 5 days a week to maximize the output and be a reliable source of quality bakery products for our customers. You can rely on us for small or big quantities and also tight deadlines.
Strong customer-supplier relationship:
We believe in forging a life-long relationship with our customers. Our high-quality products made of high-density polypropylene offer durability like no other. This is one of the major reasons why our customers choose us for their bakery supply requirements.
Contact us to source top-grade bakery trays or
baking racks
. We are always available for your service.