How Do Plastic Trays Improve Transportation of Baked Goods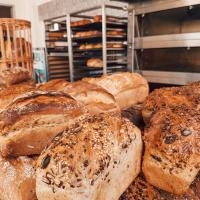 Running a bakery business is not an easy job. It is a highly demanding business that is constantly functioning. There are many tasks that the bakers have to fulfil apart from baking, and transportation is one of them. Bakery runners have to look for a cheap, efficient and effective way to transport their baked goods to the clients and customers. Here's how plastic trays improve the transportation of baked goods.
How Do Plastic Trays Improve Transportation of Baked Goods
Easy handling:
Plastic trays used in the bakery business are generally made of high-density polypropylene. It is a type of synthetic polymer that provides great insulation, and heat resistance and is extremely lightweight. They are also open-top containers. These features promote easy handling, especially during loading and unloading.
Durable:
Durability is one of the key features of a plastic tray. They offer immense strength compared to their weight and size. This feature is helpful while stacking baked goods. You can stack as many trays as you require inside a truck or a container as they have a high load-bearing capacity. This can help you save a lot of space.
Perforated:
The freshness of the baked items plays a massive role in a baker's business. This is why they tend to rely heavily on plastic trays. Plastic trays are perforated, which ensures the freshness of baked goods. Perforation makes them lightweight while maintaining strength and ventilation. This also facilitates excellent airflow that helps sustain a consistent temperature throughout the transportation.
A baker will have to ensure every expectation of their customer is met. They have to be dependent on quality supplies and trusted brands to make sure it is met. D and V Plastics Inc. is a reputed
bakery supplier in Toronto
. Speak to us today to learn about various high-quality bakery supplies.