How Much Do You Need to Spend on High-Quality Bakery Trays?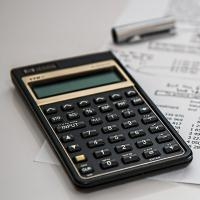 Every bakery needs a dependable set of bakery trays. Many bakeries need baking tray sets customised to their needs, which does away with conventional shapes and systems. While customised solutions will be much more expensive, they're an excellent solution that guarantees you can cool down and process your goods the way you need.
Truthfully, customised bakery trays don't cost a fortune.
Most reliable manufacturers know how to work within a client's budget and will be upfront with you in terms of what that can get you. Ordering tray sets individually through retail options will cost much more, and establishing a longstanding relationship with a tray supplier or manufacturer will yield much more benefits in the long run. The manufacturers may ask a bit more for rushed or customised orders because this uses much more time and resources, but they will still never compare to the high prices of retail orders.
If you have existing bakery trays, you might want to replace them if you've been using them for more than 2-3 years. Effective regular maintenance can reduce the effects of leaching. However, it's not enough to extend their lifespan beyond five years or more. It's a high risk to use aging trays, and it might cost your business if compromised products make their way to customers.
A good rule of thumb when replacing plastic trays is: if the total cost of maintenance is taking up even up to 30% of your time and resources, then it's time to replace them. Additionally, if you think your trays, whatever their age, may be at risk of leaching poisonous phthalates and BPA to your goods, then replacing them with new trays is the best recourse.
If you have yet to find a reliable bakery tray manufacturer for all your baking needs, you can always count on us at D&V Plastics to provide you with the best options. Furthermore, you can trust we can provide you with the best tray customisation options to ensure we can meet all your batch cooling and queuing needs. Contact us today to learn more about our services.