How to Choose the Perfect Baking Racks for your Bakery Business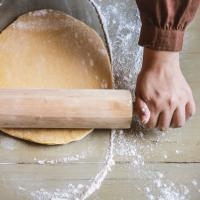 Baking racks come in a range of materials and sizes. If you run a bakery business, it may be difficult to find a rack that fits your specific needs. In today's post, let's consider the following factors when choosing the perfect baking rack for your bakery. At D & V Plastics, we provide a range of tray rack options.
Here are a few things you should look for:
Tight Grid Design
To prevent your chocolate chips from breaking or falling, you need a baking rack with a tight grid design. This kind of design can seamlessly hold your cookies.
Durability
Our plastic racks made of high-density polypropylene are durable and can withstand elevated temperatures. They can also resist a level of impact that would otherwise damage or break the racks.
Heat Resistance
If you want to prevent your baked goods from getting soggy, you need a baking rack that can cool them down immediately. Our plastic baking racks are heat-resistant so cooling down freshly baked goods can be achieved in no time.
Stackable Options
A stackable baking rack lets you customize your kitchen space. Unlike other baking racks, which take up counter space and get in your way, our stackable plastic racks can store items with ease.
Custom Products
Different bakeries have different needs. Customizing a baking rack according to the baker's needs can streamline their workflow. Customizing your baking racks also allows you incorporating your bakery's branding into your equipment. Such details are always a treat for customers to see.
After considering the above factors, are you ready to buy a fresh set of baking racks?
D & V Plastics has been manufacturing and customizing high-quality plastic baking trays and racks for twenty years now. Our modern facility ensures that every product we produce passes our stringent quality assurance process. What are you waiting for? Simply give us a call and we can give you our free estimate.